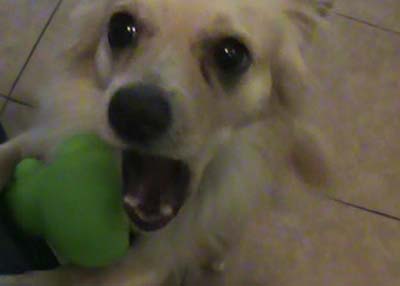 Tuesday, February 23, 2016
Happy Tail Kevin
Last year on February 14th my wife and I drove from Ponchatoula,La., to Houston to adopt one of the dogs you rescued. He was named Reggie, a long-haired chihuahua mix (now named Kevin - a story in itself). I can't begin to tell you how much he is loved and how happy he seems to be in our home. He has a personality 10 times greater than any dog we have had, and we currently have five (all rescues). He loves everyone and his loving nature and antics are a joy to us.
But I also have to tell you how impressed we were with your facilities and volunteers. We have no comparison in our area, and were thrilled to see how you cared for and presented your pets. We were greeted and treated very well during our visit and it was a delight to see the animals treated so well by such caring volunteers. Words can't convey our thanks for the care and work all of you do, and especially for Kevin!
Thank you very much, we will always be grateful to you. Attached is a video of Kevin with one of his squeaky toys.
Louis & Jamie