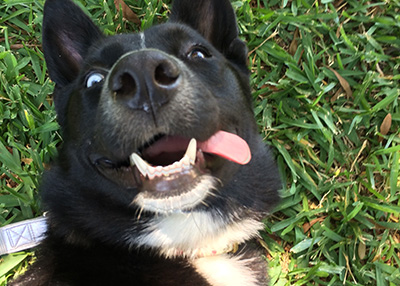 Tuesday, September 18, 2018
Happy Tail Georgia
Hey everyone!

I just wanted to say thank you so much for all your help with my adoption of Georgia. From the moment we first met, I knew she'd picked me. She's the sweetest, most intuitive dog I've ever met and makes me feel so loved. I really needed this as I just moved all the way from NYC to Houston a month ago. I'm so happy she's enjoying her new environment and has made loads of friends at the dog park!
Just look at this face 💕

This pic below is from our first meeting - that was it!