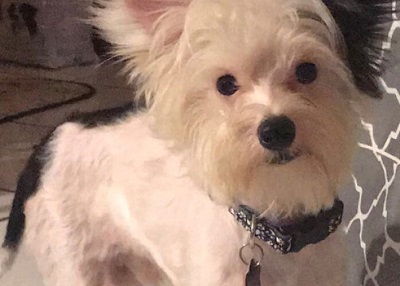 Tuesday, February 5, 2019
Happy Tail Mozart
Hi HHS!
Back in September, I adopted one of the Grimes County seizure dogs named Dutch. Dutch is now named Mozart and he has had a complete transformation in such a short time considering what circumstances he came from. Mozart is firstly a smart boy. He was potty/crate trained and learned to go through the doggie door in just a few weeks. Mozart also LOVES his big brother Mac. He enjoys playing and running around with him in the house/backyard and sharing the doggie bed with him. Mozart loves playing with his toys especially his mini tennis balls. He also has a bit of a mischievous side and likes to steal clothes out the laundry baskets and hide them in the backyard.
He adjusted to the house very well, but We are still working with taking him out in public because he is apprehensive about being around humans he doesn't know. We have started take him to Petsmart's doggie day care so he can start socializing with dogs and people outside the house. He really loves going to play! We are also going to enroll him in training classes soon so he can be the best behaved dog he can be.
Even though Mozart has only been with us for a few months, we absolutely adore and love him like crazy! All the progress and growth he's been doing has been absolutely amazing and he's only getting better. Thanks for rescuing him and allowing us to give him a home.
Sincerely,
La'Tayra & Mozart