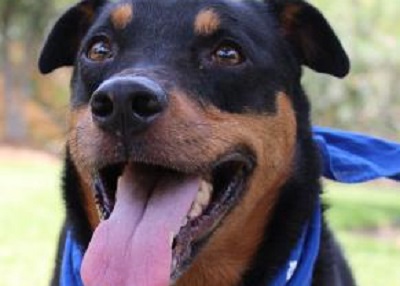 Monday, February 4, 2019
Missy
Hi! My name is Missy, and I'm about 6 years old.

I know my name and a few commands such as sit, paw, and stay. I am perfectly crate trained and a great car rider. I am house trained and will paw at you (with a lot of eye contact) when I need to go outside.

I can be a picky eater; I have a food allergy (grain allergy) that makes me chew and lick my paws until I cough up hairballs. As long as I stay away from grains, I'm good.
I have a minor, old injury to my left front leg that prevents me from going jogging or from taking really long walks, which is why I prefer to exercise myself in my own yard.
My most recent owner is leaving for a few months (she's in the military) and it's the right time for me to find the perfect home. I've had a hard time adjusting to apartment life. I prefer a house with a yard that I can explore whenever I'd like. If I could spend most of my day lounging in the grass, I would!

I get along with other dogs-I love to play-but I need to be the one in charge. I guess that makes me an alpha dog. I'm sweet and attentive, not too cuddly, but fiercely protective of my owner and his/her family. I can't wait to be part of yours!