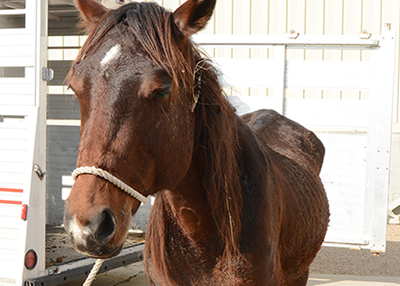 Thursday, December 29, 2016
8 Horses Seized from Acres Homes Area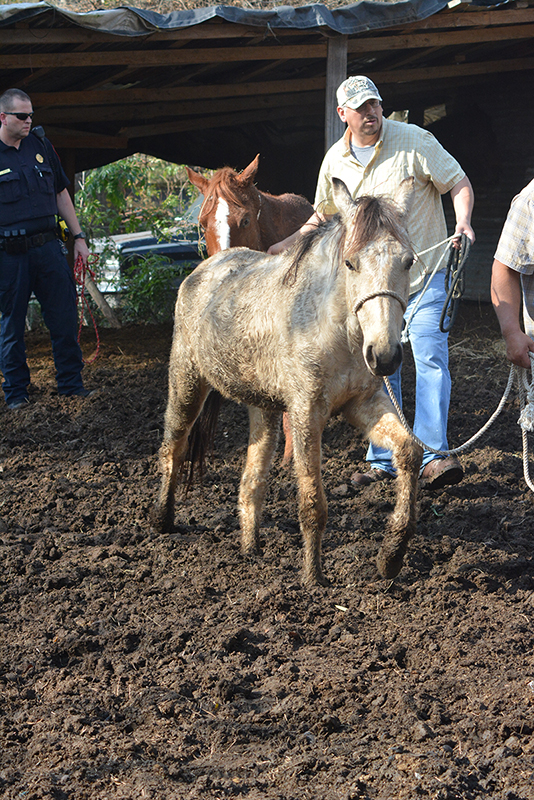 Houston, TX:
(December 29, 2016)
Yesterday, the Houston Humane Society, Houston Police Department (HPD), and Harris County Constable's Office Precinct 5 (Precinct 5) seized and took custody of 8 animals from a property in the 1000 Block of Glen Ave. in the Acres Homes area.
The 8 horses seized by warrant for cruel treatment vary from 3 years to 20+ years of age. The horses were without access to adequate food and water and living in mud and manure so deep they could barely walk. The equines are visibly underweight, full of intestinal parasites, and show signs of long term neglect including rain rot on their coats, lack of any hoof or dental care, and suffer from untreated wounds. Each one is now under veterinary care at the Houston Humane Society's Animal Wellness Clinic where they are receiving the medical attention they so desperately need.
HPD arrested two individuals on scene at the time of the animal seizure, one for an outstanding warrant for burglary and one for possession of cocaine.
The Houston Humane Society, HPD, and Precinct 5 work closely together. This seizure is a direct result of our ongoing program in the area known as Monty's Task Force. Monty's Task Force is a cooperative effort of agencies dedicated to ending the abuse, neglect, and cruel treatment of horses, specifically in the Acres Homes and surrounding areas, through education, increased access to low cost services, and enforcement of local and state laws.
Click here
if you would like to help with their medical needs.
About the HHS: The Houston Humane Society is dedicated to, and working towards, ending cruelty, abuse and the over population of animals while providing the highest quality of life to those in our care. The HHS does NOT receive any government funding or operating funds from national animal welfare organizations, and relies solely on donations, special events and program services. HHS maintains a 4-star rating from Charity Navigator.