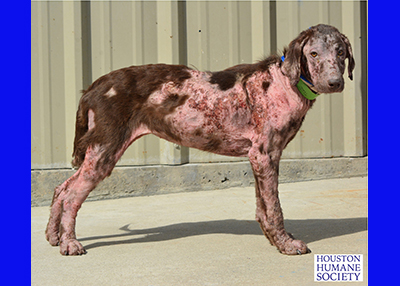 Wednesday, October 5, 2016
Animal Cruelty Seizure
Houston Humane Society Needs Help Locating Suspect in Possible Animal Cruelty and Abandonment Case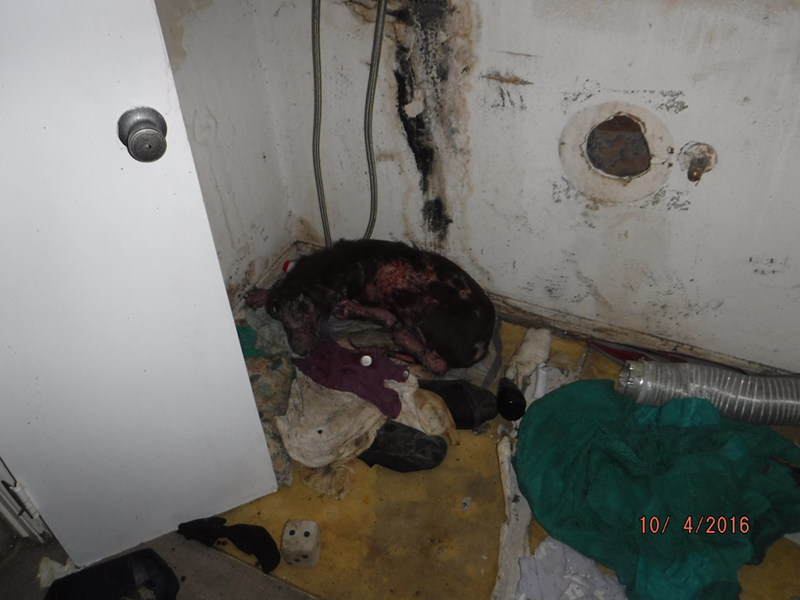 The Houston Humane Society needs the community's help locating a suspect, or suspects, in a tragic case of abandonment and neglect. The Houston Humane Society initially received a report from a concerned citizen regarding a dog abandoned in a vacated home in the 200 block of Taranto. When an animal cruelty officer responded, a large puppy was found in an uninhabited house. Upon arrival, the officer found the dog resting on a heap of filthy laundry. The canine was immediately brought to the Houston Humane Society's Animal Wellness Clinic so she could get the veterinary care she urgently needs.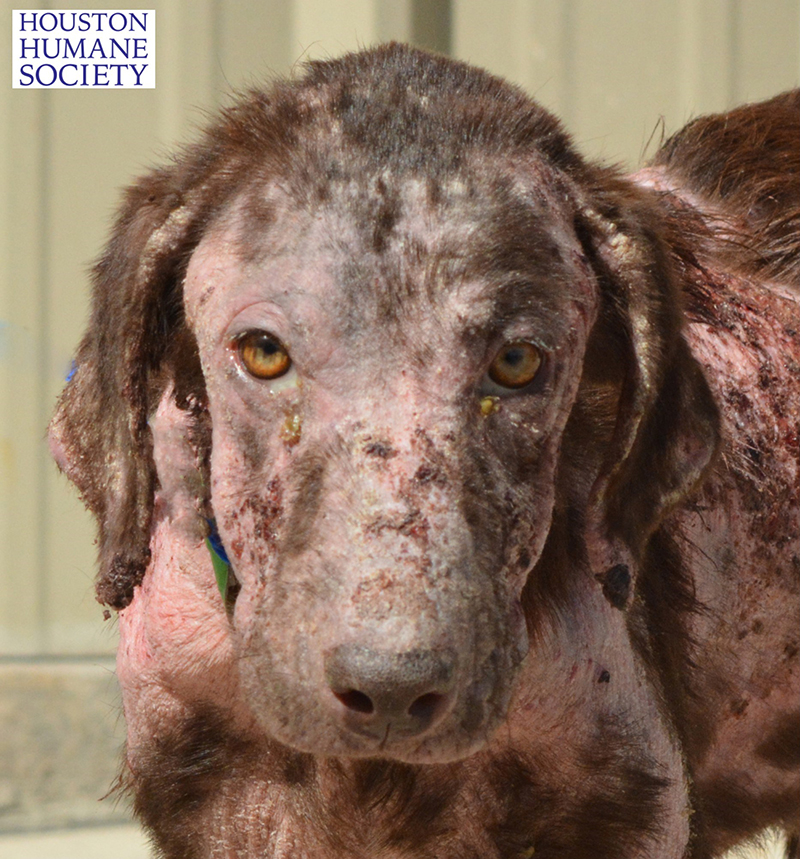 "This is one of the most horrific cases of neglect I've seen in a long time," said Monica Schmidt, spokesperson for the Houston Humane Society. "It's heartbreaking to see any animal hurt needlessly, and I cannot imagine how much pain and suffering she has endured already in her short life. Her body is almost completely covered in mange, she's suffering from multiple types of intestinal parasites, she's underweight, and she has a long road of recovery ahead of her, but we'll be there to help her on her way." The shelter is estimating the pup at about 6 months and has classified her as a chocolate lab mix. For now, staff members are calling her Bella.
About our Animal Cruelty Investigation Team:
The Houston Humane Society partners with Harris County Constable's Office Precinct 5.. Every report of animal cruelty, abuse and neglect made to the Houston Humane Society is investigated by law enforcement. You can give today to help us continue to save pets just like Bella.
About the HHS: The Houston Humane Society is dedicated to, and working towards, ending cruelty, abuse and the over population of animals while providing the highest quality of life to those in our care. The HHS does NOT receive any government funding or operating funds from national animal welfare organizations, and relies solely on donations, special events and program services.