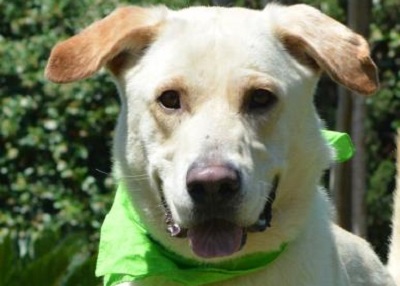 Wednesday, May 9, 2018
Armando
Nutshell:
· Energy level: Mild to moderate
· Like dogs: Yes!
· Like cats: Unknown-you can ask for a "cat test" here at the shelter to determine if he is good with cats.
· Like kids: Yes! But he is really strong and big; he doesn't know his own strength. Please keep that in mind if you have small kids.
· Potty-trained: We think so, but we're not really sure. He's pretty good about going outside, anyway.
· Leash manners: Excellent
· Special details: He is a very big boy, but he's a lover!

One of the volunteers referred to Armando as the "big boy who has no idea just how big he is." There could not be a more accurate description. He's the bull in the china shop. He's Ferdinand from the Disney movie about the huge bull who doesn't want to fight; he's just a lover.

Such is the case for Armando. He does not know his own strength. You'll notice that we have a warning on his kennel card that says "remember to lock the door." That's because, on more than one occasion, he's been able to open the door, just by using his strength. He doesn't even do it intentionally. He looks at us surprised, as if to say, "I didn't really mean to do that. Somehow, I just opened the door."

He does very much like dogs, but you wouldn't know that when you first take him out of his kennel. That's because he barks at the other dogs when we're walking him through the shelter. Nothing too unusual about that; a lot of our shelter dogs bark when they're first getting out, as if to say: "I get to go out on a walk, and you don't." He doesn't bark, though, anywhere else-like on the lawns or on his walk. And he's a sweetheart to other dogs, once you get him outside of the kennel. He's a goofy boy all right, but he's a keeper.