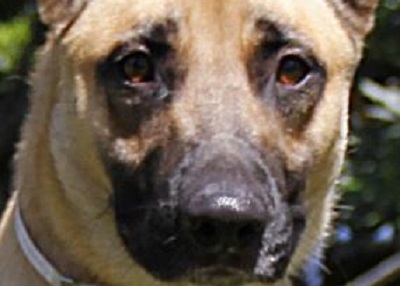 Monday, September 9, 2019
Austin
SNAPSHOT:
· Energy level: Moderate
· Potty-trained: Unknown
· Likes dogs: Yes! And I very rarely bark.
· Likes kids: Yes! But I can be a little mouthy at times, so maybe not young kids.
· Likes cats: Actually, yes. Weird, right? But I'm OK with them.
· Leash manners: Pretty good

Want to hear a knock-knock joke? Knock. Knock. Who's there? I'm here! I'm here! Notice me. (OK. So maybe it wasn't so much as a joke, but at least I was able to get my goofy little personality across to you.)

I am just swell. I like dogs. I love affection and cooling off in the grass. I'm obedient, often showing it by sticking low to the ground and exposing my belly to show that I will be submissive to you and other dogs.

And to just rub it all in, I am very gentle with even the smallest of animals and children. I'd actually be excellent even with older couples or small children. I do have bursts of energy, and I definitely love my toys. I can actually be a bit possessive about them so go slow with me around toys while we get to know each other.

I know commands-like "come", "sit", "no", "stay", and "hey, hey, hey" (for being bad).
So, if I am so great, why would my former owners give me up? Apparently it was because, despite being a good dog, I am also a little escape artist. Sometimes, my smartness and creativity get the best of me, and I just want to get out and explore things.

But, I haven't escaped the volunteers or staff here yet, so maybe just extra careful with me (and making sure I am not unsupervised for long periods of time) is enough to keep my creativity juices tamed.
But the one naughty behavior about me-my escape tendencies-doesn't change the core of my being-an absolutely loving, gentle, and kind dog.