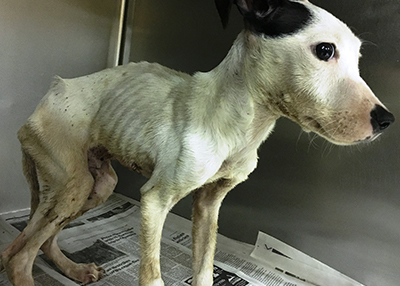 Tuesday, May 8, 2018
Custody of Animals Awarded to HHS
Custody of Animals Awarded to Houston Humane Society Today
The Houston Humane Society was awarded permanent custody today of several animals that have been in their care since law enforcement officers from Harris County Precinct 5 (Pct. 5) executed seizure warrants last week.
· On Monday, April 30 officers seized a Rottweiler mix, potbelly pig with severe eye and ear infections, and two red-eared sliders from the 11500 block of Fallwood Dr. after receiving a report of animal abandonment.
· On Wednesday, May 2 officers seized 2 emaciated pit bull mixes, 2 iguanas (1 live, 1 dead), 1 tokay gecko, 1 leopard gecko, 1 blue crawfish, and a 5 foot boa constrictor from the 10500 block of Spice Ln. These animals had no food or water and appear to have been neglected for quite some time both medically and environmentally.
At this time, the animals are at the Houston Humane Society receiving the species specific medical, nutritional, and housing care needed. After a 10 day appeal time, the animals will be available for adoption and/or rescue placement.
The Houston Humane Society, along with members of the Harris County Animal Cruelty Task Force, takes animal crimes seriously – and those crimes are not limited to just dogs and cats.
The agencies work together to protect all types of animals from crimes perpetrated by humans.
Abandonment reports, along with cruelty and neglect, can be made online at
www.927PAWS.org
or by calling 832-927-PAWS(7297).
About the HHS: The Houston Humane Society is dedicated to, and working towards, ending cruelty, abuse and the over population of animals while providing the highest quality of life to those in our care. The HHS partners with Harris County Precinct 5 and pays 100% of the salaries for two officers to investigate cases of animal cruelty, abuse, neglect, and abandonment.
About the HCACTF: HHS is a co-founder of Harris County Animal Cruelty Task Force (HCACTF) which is designed to be a proactive & comprehensive approach to investigating human cruelty against animals. Concerned citizens can report cruelty through either the website, which is the most effective, or by calling the central call center number.
###
| | | |
| --- | --- | --- |
| | | |
| Blue crawfish stuck in a filthy tank with no water filter and low water levels | Emaciated pitbull seized on May 2 gets a medicated bath at HHS | HHS vet team weighing 5 foot long boa at time of arrival |
| | | |
| Iguana was forced to live in the same cage with the decaying body of another reptile | Leapord gecko | One of two emaciated pitbulls seized on May 2 - day of arrival at HHS |
| | | |
| Tokay gecko | Two red-eared sliders are settling in nicely now that they have a proper clean habitat | Vet staff at HHS sedated a pig seized on May 1 - she is suffering from ear and eye infections after long term neglect |