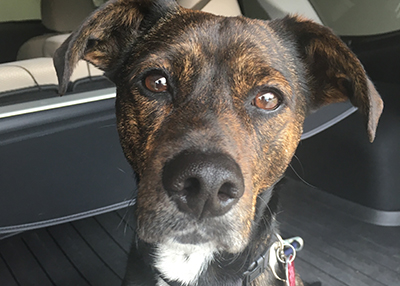 Tuesday, April 25, 2017
Happy Tail Baby Jr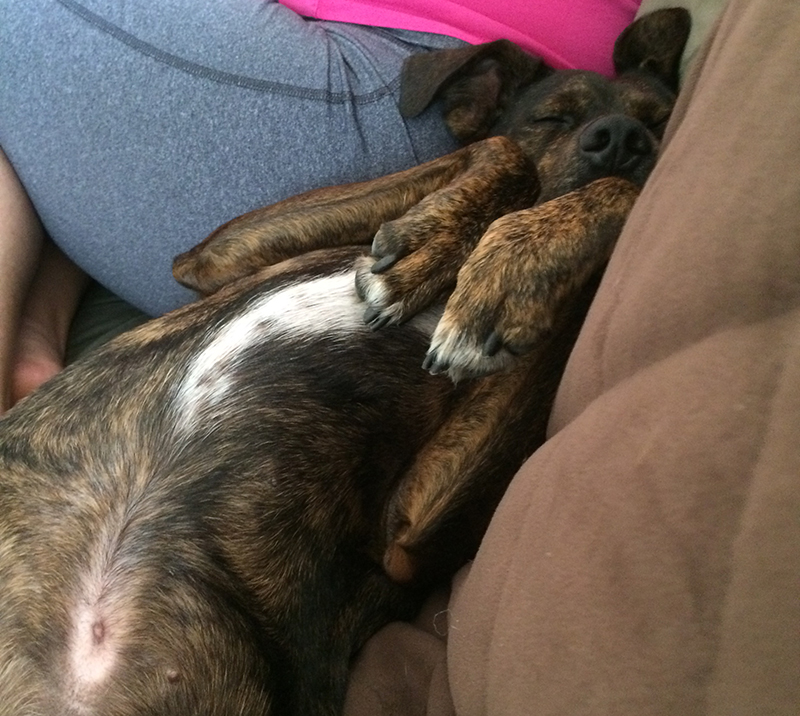 Hello, we've been meaning to write this for a while. We adopted our dog formerly known as 'Baby Jr' at the Houston Humane Society last year.
He's doing GREAT, and is a awesome and fantastic dog. He's changed his name. We actually had a name planned and he ended up ignoring it the first day. His new name was the only one he responded to with perked up ears after 2-3 days, so that's his name now. He's a champion snuggler, lover of the dog park and doggie day care, loves riding in the car, chaser of tennis balls, squirrel chaser, kid wrangler and just has the most amazing relaxed personality. Our family and my co-workers constantly say they don't know how we got so lucky that no one else adopted him in his 5 months he waiting for us at HHS.
I'm lucky enough that I can bring him to work several days a week, and everyone there loves him. All in all, the best dog. He's wonderful and doing great.
Thank you so much for taking the time to introduce us to the newest member of our family.