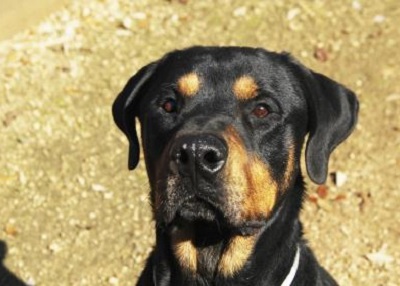 Tuesday, March 19, 2019
Happy Tail Cash
I know you only hear about the horrible stories but I wanted to tell you a wonderful rescue. I have been handicap for the past 5 months with a broken ankle and a fail surgery. I ended up have a second surgery on Feb. 22nd.
My youngest daughter and myself came in Feb. 17th. We came prepared of a list of dogs we wanted to visit and see if there was a good fit. We had Cash and 2 German shepherd breeds on our list and was able to visit with them. It was love a first sight with Cash. Cash was so interested in us and interacted with us. Of course the doggy treats help, Cash was well behaved and just love playing with us. Cash has a Manager approval sign. I will tell you I would got to the ends of the earth for this puppy dog. I had been a previous owner of a Rottie, she is up at my sisters in OK now due to breaking my ankle and April still being a puppy. After talking to the Manager – Cash was ours. I had to make arrangements to pick him up. The staff was wonderful, from the full time staff and the volunteers. I had to bring my yorkie in so that we can see the interaction of the two dogs. Bella acted like the Rottie and Cash just wanted to play. I was able to bring Cash home on Feb. 21st.
Cash has been given nothing but love. He is the best puppy dog I could have ever have. I was thinking about down sizing on my bed to a queen but nope that is now not happening. Cash takes the left side of my king bed at night. We started giving treats every time he used the bathroom out side. Within one day Cash is potty trained. We have a kennel but only use that when we have to leave the house. Cash likes to look out the windows and kinda destroyed 2 window blinds. Cash is devoted to our family just as much as we are devoted to him. Words can not express how much we love him. Cash didn't have the best life before us. I took him to our vet in Manvel – we saw Dr. Shaw since our regular vet (Dr. Moore) wife had a baby the night we got Cash. Cash lower front teeth have been grounded to nub due to grinding on metal. Cash is also Heart worm positive. We are working on that to ensure he is with us for years to come.
Whoever returned Cash missed out on a wonderful dog. The people who originally had Cash – shame on them for the mistreatment this poor dog was given. Please ensure they never get another dog. I can imagine what they did to him. I know they have hit him because if I raise my hand for a command to stay – he thinks his is going to get hit. Thank you for saving Cash and allowing for us to save him. We got his dog tag on his brand new collar. On the back we put the following – "My family looks ugly when the cry – please call". It is so true and we would be heart broken if anything should hurt him.
Well, I have babble on about this but I wanted to give you an update on our beautiful baby boy. We will be going through heartworm treatment soon and hopes everything comes out ok. Thank you for your hard work. Once my ankle heals – I will be signing up for volunteering because I wish to give back.
Sincerely,
Mavani