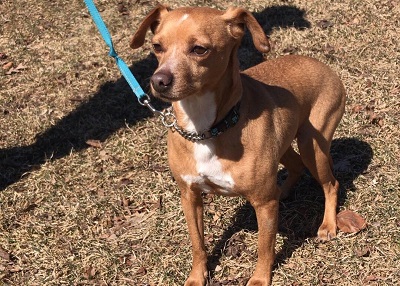 Tuesday, October 8, 2019
Happy Tail Chaco
Hello,
I would like to share a happy tail story.
My husband Ben and I live in Toronto, Canada and we adopted Chaco a year ago from the Toronto Humane Society. Chaco was brought in from Houston Humane Society in July 2018, he is one of the 50 dogs rescued from a hoarder's home in Matagorda County.
Chaco never gave up, today he is a healthy and happy dog, he learned new tricks and loves belly rubs. We are so happy to have him in our lives!
Chaco's Story
We adopted him in August, 2018 from Toronto Humane Society. Chaco was a fearful dog, extremely shy, recovering from heart worm and was taking anti depressants. When we brought him home, he spent all day hiding in the closet because he was too fearful. But with love and patience we earned his trust. A year later he is a healthy, happy dog. He loves going for long walks, chasing squirrels on the backyard and cuddling to watch tv.
We are so happy that Chaco came into our lives, thank you to the Houston Humane Society for your hard work and for providing animals with another chance.