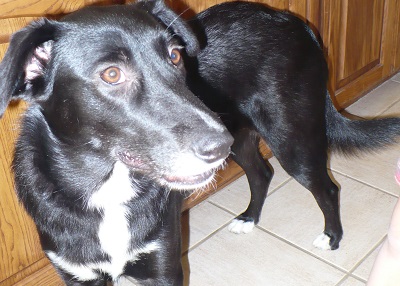 Tuesday, June 23, 2020
Happy Tail Dolly
I want to tell you how life has been since July 10, 2008, the day I took Dolly home from the HHS. She was estimated to be almost a year old, and was waiting for her forever home for 7 months before she chose me.
I was laid off and job hunting during the financial crisis, and there were several days where she was my only reason to get out of bed. She's always been so active. We've been camping, boating, hiking, to the beach, parks, and we've even been to a week long training for "human recovery." I didn't want her to be a working dog, but it was just another of our many adventures.
5 years ago, I decided to move back home, where she has a huge back yard, almost a full acre with squirrels and canine friends nearby. But she still whines when I get the leash out becuase she just loves our long walks. Sometime later, I took care of my mother in her final days, and Dolly was right, there propped aside me, as I held my mother's hand, and said goodbye. Then she dutifully made sure I got out of bed the next day.
The next year, I was home for a few days between trips for work, and I was dead tired. Dolly starting waking me up at 6:00am on a Sunday, and she was unchracterically obnoxious. I started to push her away, and even tried to push her off the bed because I needed rest. She wouldn't relent until I woke up, and when I did, I woke to my neighbor's house on fire. This loyal companion was going to sit with me as long as it took to get me out of bed with a fire nearby.
I've heard that black dogs often get overlooked because people want more colorful dogs, with certain physical traits. They want "pretty dogs." I think Dolly is the most beautiful dog in the world, and I'm pretty sure she thinks the same about me, judging by how she still greets me at the door every day.
She's slowing down a bit, a lot actually, and I know to enjoy every day, becuase we don't know what tomorrow brings. I will likely outlive her, and it will be incredibly ironic that she won't be there to comfort me. She's been a great addition to my life. With all life's ups and downs, it's been a pretty good life.
Angie