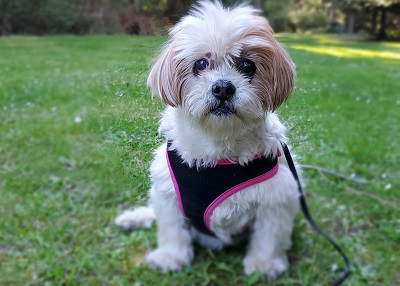 Tuesday, May 5, 2020
Happy Tail Gracie
5 years ago my mom, Pamela adopted Gracie after seeing her on your Facebook page.
She is quite the little gem! She makes us laugh everyday and we just adore her. My parents moved to Washington state to be closer to me, and Gracie gets to live her days surrounded by 100ft pine and cedar trees, visits the Olympic National Forest, the Salish sea (strait of Juan de Fuca), Seattle and all the other places around the western side of Washington.
She is a wonderful addition to our family and we love her!
Thank you for all the good work you all do, because without you, we wouldn't have found her!
Sarah