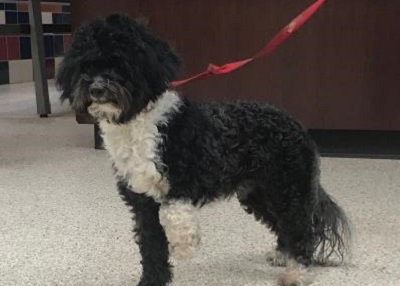 Tuesday, March 2, 2021
Happy Tail Louis Vuitton
Our daughter wanted an emotional support dog because she had trouble adjusting when she went away for college. We found Louis (formerly Fluffy), miniature black and white poodle mix, and he was perfect for our family with two black and standard poodles. We nursed him through heartworm treatment and sent him off with our daughter after Thanksgiving break. He came back to Houston before Christmas. Turned out the shy little guy we adopted had some pretty extreme separation anxiety. He needed an emotional support person 24/7, not 17/7.
He LOVES playing like he is a full grown standard poodle until it is time to snuggle up in a lap. We are also fairly certain he is a full bred Havanese. He definitely fits his name.
Thank you so much! We love Humane Society.
Best,
Kimberley