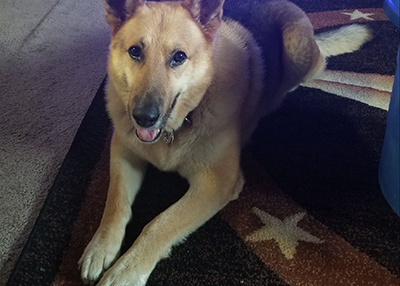 Tuesday, June 12, 2018
Happy Tail Max
Hello Friends!

It's me, Maximus Ares R. (Max). I have successfully completed my heart worm treatment and I was released to my regular activities!

My heart and lung function are good and the only orders my mom received was to have me lose a little weight from the medicine and the restricted activity.
I am down from 100 lbs to about 90 lbs. (Give or take!)

Over the past four months, My mom and I have grown very close. I am always happy to see her when she gets home and I follow her everywhere and I sleep next to her side of the bed. Now, that I am released, our walks have continued and I am very good at walking without my leash. I am pretty popular in my neighborhood and the kids love to see me. My mom says "We are two peas in a pod, Max" because we both love our naps, Cheeze Its (which I am pretty good at catching!) and pita chips with spinach dip. She doesn't mind sharing her food or snacks with me. She says to me often, "Max, who really rescued whom?"

I say this again, please don't overlook other dogs my age, my size nor that I might need a little more special care, you may end up with a very loyal and loving companion like me.


All my best barks,

Maximus Ares R.