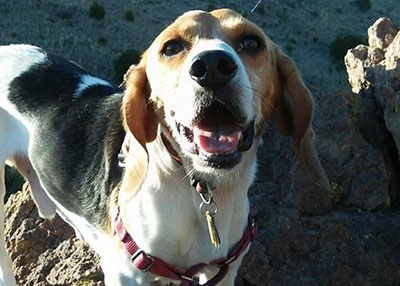 Tuesday, October 3, 2017
Happy Tail Snoopy
I writing to let you guys know that Snoopy is doing great! I had adopted him in January of 2015, and he's adjusted into being a friendly, outgoing dog. I work as an occupational therapist. He comes to my sessions with kids who demonstrate an aversion to eating food and shows them that eating food can be fun and happy. Several of my kids come to therapy asking to play with Snoopy.
We travel everywhere together. We're spending the temperate, summer months in an island in Southeast Alaska, and he loves all of the new smells. Although he was afraid of going outside when I first adopted him, he now LOVES hiking, camping, kayaking, and boat rides regularly!
I've included photos for you guys. Thanks for connecting us!
Tori