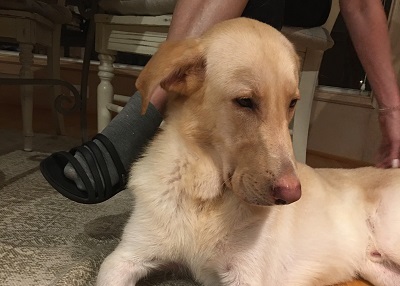 Tuesday, May 19, 2020
Happy Tail Winston Furchill
Hi guys!
We wanted you to know that "Charlie", now officially "Winston Furchill" is doing absolutely great!
He rode in the car unbelievably well with zero issues or anxiety. He's had several hours to get used to our yard and his new house. He had a great play in the backyard and loves fetching the tennis ball. He was curious about the pool, and I really think he wanted to go in. We may try that tomorrow if the sun comes out (we'll see if that's Lab in him).
He was a little anxious coming into the house but warmed up quickly. He has already mastered the stairs.
He took a shower with my son and his girlfriend and really seemed to enjoy it. He loved having his fur blown dry. I think he likes being pampered.
He's so sweet and chill. He's laying on our kitchen floor right now snoozing at Debras feet.
We love him so much already. He's home!
John & Debra