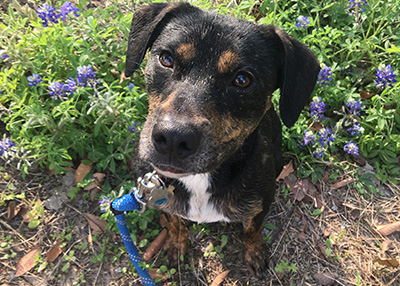 Tuesday, October 10, 2017
Happy Tails Bernoulli
Hi Houston Humane Society,
I have been thinking about Houston a lot since the storm lately and thought I would pass a long a happy story. My husband and I adopted Bernoulli (previously Lucky) from you guys back in January of this year and since then, we can't imagine life without him! A lot has happened with our family, we got married, and moved across the country to Pittsburgh, PA with both Bernoulli and our cat Marley in tow. Bernoulli's hobbies include chasing squirrels, giving sloppy kisses, and long walks that end with treats.
Thanks for doing what you do!
Cristine, Tim, Marley, & Bernoulli