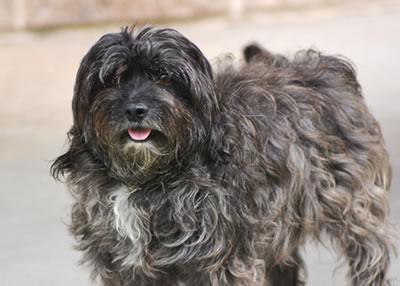 Wednesday, May 20, 2015
How Stella Got Her Groove Back
At the beginning of March, a sweet dog named Stella was brought to the Houston Humane Society with her brother Dexter. At the time, Stella was VERY pregnant. Within a number of days, the 20 pound terrier mix gave birth to 7 adorable puppies.

Springtime always means an influx of pregnant dogs, nursing mothers, and full litters. Needless to say, our foster homes have been stretched to the max. So our administrative staff took Stella under their wing. She lived in a spare office while nursing her pups, and she became part of our family.

We all fell in love with the terrier minx and her charming litter of pups. But we didn't forget about her brother. Dexter found the most amazing family almost immediately after arriving at HHS. And lucky for us, when it came time for Stella to find a home they were willing and able to reunite the two siblings.

With the puppies weaned, Stella left for her new home. The puppies went to foster care until they could grow a little bit bigger. Now, 2 of them are up for adoption, and we are taking applications on the rest. Po, Panda, Bella, Kenzie, Chewy, Ollie, & Snickers are the most amazing puppies ever… okay, we might be a little biased, but we're pretty sure whoever adopts them will totally agree with us!