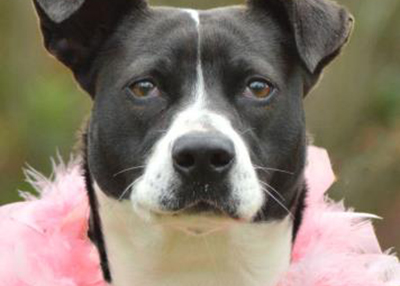 Tuesday, June 19, 2018
Molly
I can be a little shy at first I don't really like to come out of my kennel. You might even see me bark at the door, but don't worry I am just trying to tell you I want to be friends but don't know how! Although my kennel is my comfort zone, I am brave and eventually come out. Give me a little time and approach me very slowly, and I do come around. Even at my most scared moments, I am very kind and loving. I won't bite or hurt you, even when I am scared. Instead, I cower.

So how to do you approach me? Bend down to nearly my level. Don't look directly at me. Look at me out of the periphery of your eyes. Don't come at me head on. Instead, come to the side of me. Use a soothing voice. Give me a few minutes before reaching your hand out in front of me. The entire time you're approaching me, I will try to kiss you all over your face. I may be scared, but I am a lover.

Heal me with your love and patience, and I will love you unreservedly, unconditionally, and with my entire being.