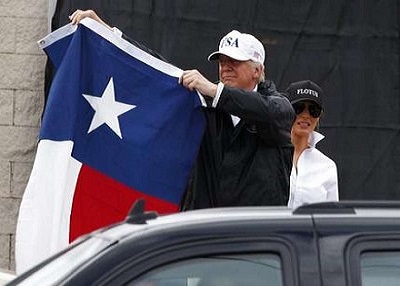 Friday, September 8, 2017
President and First Lady to donate $25,000 to HHS
The Houston Humane Society has been in contact with a member of the White House staff. The donation checks were to be cut yesterday, and the President will be signing them today. We are incredibly honored to be chosen by President Donald J. Trump and First Lady Melania Trump to receive $25,000 to help the Houston Humane Society continue our efforts in rescuing, treating, caring, and housing animals in the wake of Hurricane Harvey.

"Animals are truly non-partisan members of society, can use help from both sides of the aisle" said Sherry Ferguson, Executive Director for the Houston Humane Society. "Our shelter is so grateful for the first family's decision to make animals a top priority as Houstonians work to rebuild our city from the devastation left behind by Harvey."
The HHS plans to use the President and First Lady's generous gift to help pets and their human parents in the aftermath of Hurricane Harvey.