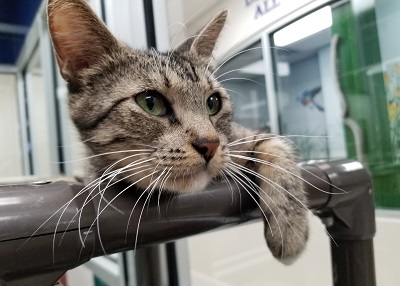 Monday, May 18, 2020
Pumpkin
Sweet Pumpkin is our truest of heroes here at the shelter. This mama gave birth to two adorable kittens Spice and Latte who were quickly adopted.

Days later Pumpkin was ready to go to the adoption floor, when two baby kittens were found left on property with no mama in sight.

Pumpkin still able to nurse took the kittens in and nursed them as her own. She is a great mother and was there when these kittens needed her the most.

If you are looking for a true angel, you have found her. Please consider adopting Pumpkin, the sweetest kitty you could ever have.