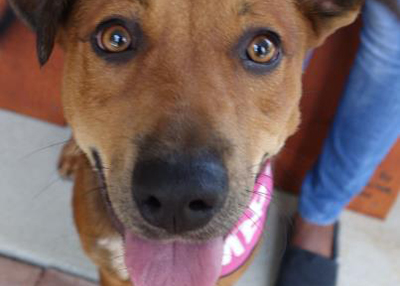 Monday, March 13, 2017
Rowdy
Hello! My name's Rowdy and I've been at the Houston Humane Society since 6/16. I know I look a little crazy with all my jumping and acrobatics in my kennel, but that is just because I get super excited about having some company and getting some exercise. Once out of the kennel, I calm down and have good manners. I walk well on a leash and know the come and sit commands. Since I love treats and really like to please, it will be pretty easy to teach me other things as well.
I love getting exercise and would make a great walking or jogging partner. I also love playing ball, so that's something else we could do together! After I get some of my energy out, I'm ready to just hang out with you. I love belly rubs, a good head scratch, and giving kisses!
I'm really a friendly girl and would love to meet you. I came here as a stray and would be so very happy to leave here as a loved and loving member of a family.