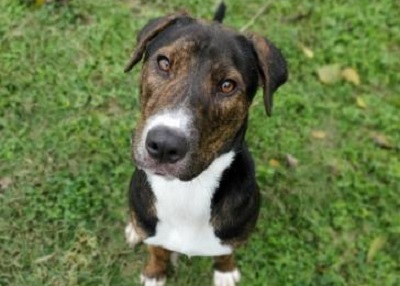 Monday, December 23, 2019
Ruckus
With a name like Ruckus, you'd think I'm all up to no good. In reality, I'm a pretty mild-mannered, loveable dog. I'm friendly, to be sure, and I also have times where I want to be affectionate. At my choosing. I'm a guy who knows what he wants.
I had a home once. A good home. One that taught me to be housetrained and crate-trained! No destruction or naughtiness inside the home. And I'm exceptionally quiet, especially when I am in a crate! I know some tricks, like sit, stay, and "go outside." Sometimes, I'll act like I don't know them for fun. Got a squeaky toy on you? I'll be your best friend if you do.

Oh, word of advice. I am a great dog. All indications suggest I am a good one. But, maybe don't leave me outside in your yard unintended for too long? Because I might just dig my way under the fence. I'm not a compulsive digger or anything, but I know how to escape by digging. I'd love to be your goofy little couch potato.