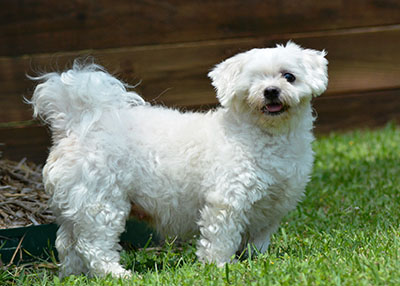 Friday, May 20, 2016
Special Needs Sophie
Hi! I'm Sophie! I'm an 8 year-old happy dog that loves to make new friends. Everywhere I go, people always tell me what a sweet girl I am! The folks here at the Houston Humane Society think I'm part Shih Tzu and maybe part poodle or Maltese… or if you want to give me an exotic spin… maybe I'm part Havanese. Whatever the mix, I'm super soft and don't really shed. BUT, I do need frequent hair brushings and grooming. When I get excited, I run like a bunny. I'm told it's cute, but I just do it because I want to get to where I'm going faster! I always have a smile on my face, and I love to be petted.
Here's the important stuff. When I came to the HHS clinic, my old family brought me because one of my eyes had ruptured. It really hurt, and my old family didn't want to treat me so they just signed me over to the Humane Society. Lucky for me, the Doctors took great care of me. They removed my injured eye and gave me time to heal. They also noticed I had a lot of hair loss and did some blood work. That's when they found out I have a thyroid problem. It's not a major deal, but I do need medicine and regular doctor visits. I'm also a little on the chunky side (probably because of my thyroid). I went to a nice foster home for a while to recuperate, but now I'm ready to find a forever home. I seem to be potty-trained, and I definitely need to be an indoor dog. Five minutes outside and I'm panting from the heat… seriously, I'm the biggest fan of air conditioning you'll ever meet!
The folks at the Houston Humane Society are helping me meet potential adopters. I want to make sure my next home is my FOREVER home! If interested in more info, you can email my friend Priscilla at
plopez@houstonhumane.org
. She's the adoption supervisor. You can visit me in person at 14700 Almeda Rd., Houston, TX 77053.