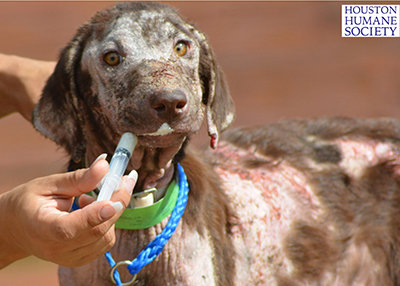 Friday, October 7, 2016
Update on Bella – 10/7/2016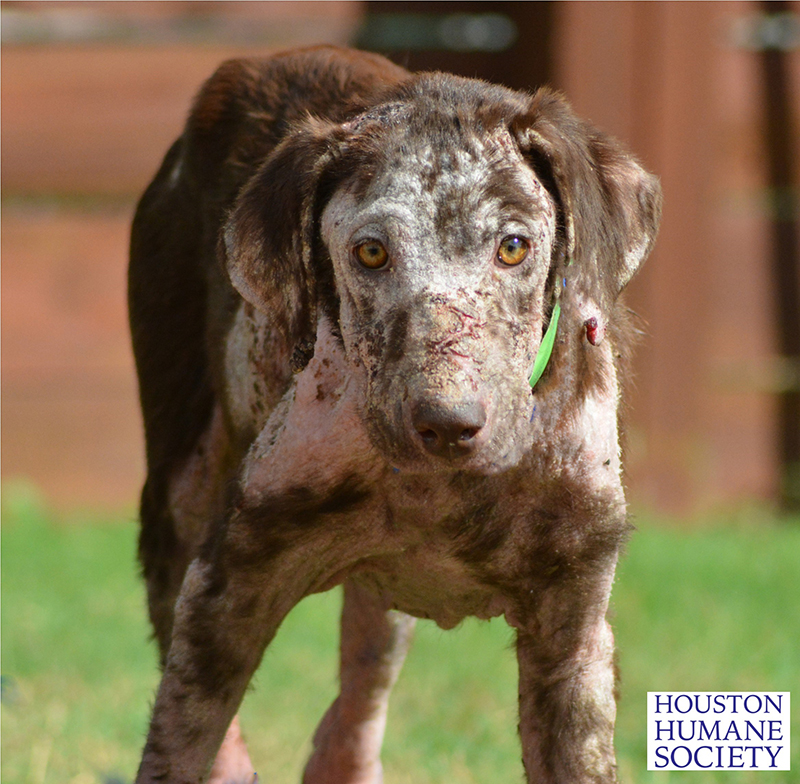 Many of you are following Bella's story, and we wanted to give an update on how she is doing.
After recent blood work came back, Bella's medications have been increased, and our veterinarian is now listing her prognosis as 'guarded'. That means the next 7-10 days are critical for Bella.
We are giving her 2 types of antibiotic multiple times a day to fight infection, liquid vitamins to help boost her system, and an antihistamine to help with itching. In addition, she is continuing her first 5 days of dewormer to help flush out all of the intestinal parasites (and she will need another 5 days of dewormer in two weeks). She received an injection of ivermectin and is wearing a medicated collar (both of which are being used to kill the mites causing the mange).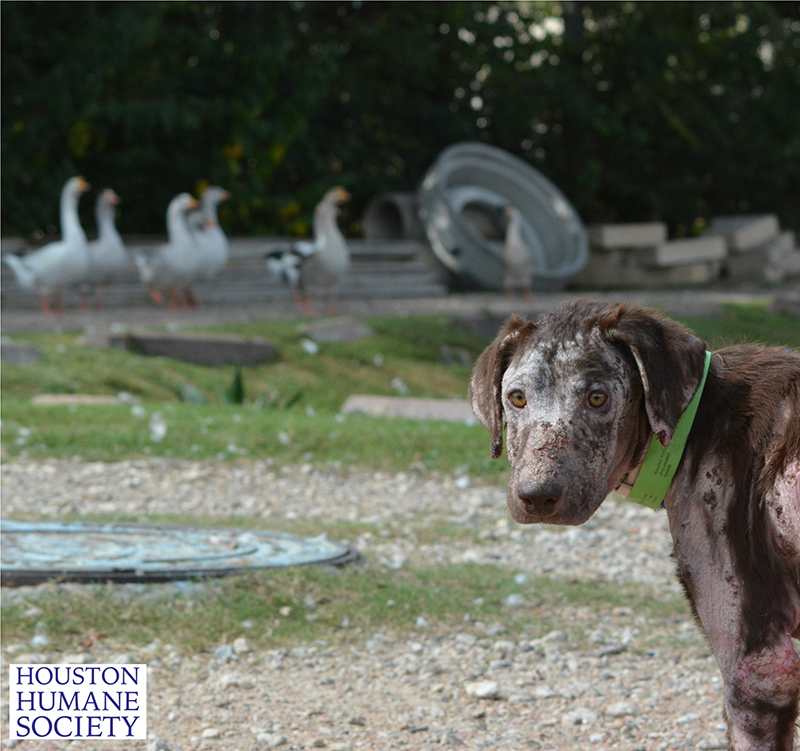 After her morning meds, Bella was able to sit in the sunshine for a bit. She's primarily on cage rest, but we thought the fresh air would do some good to help keep her spirits up. She didn't have the energy to go far, but she loved seeing the geese that live by the pond and sitting near the water. She also LOVED her snack of Taste of the Wild she got after taking her morning meds!
Please continue to keep Bella in your thoughts and prayers. We appreciate everyone's support during this critical time.
While we have had an outpouring of support from folks willing to foster or adopt Bella, right now we must concentrate on Bella's immediate medical needs and she needs to be under veterinary care at the shelter. In addition, we must follow the court process to have Bella officially awarded to HHS.