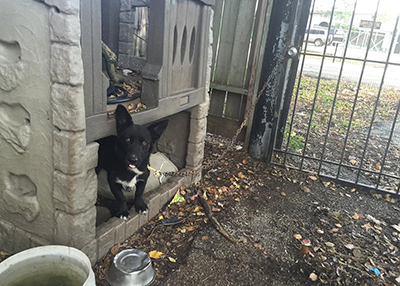 Wednesday, December 23, 2015
2 Dogs Seized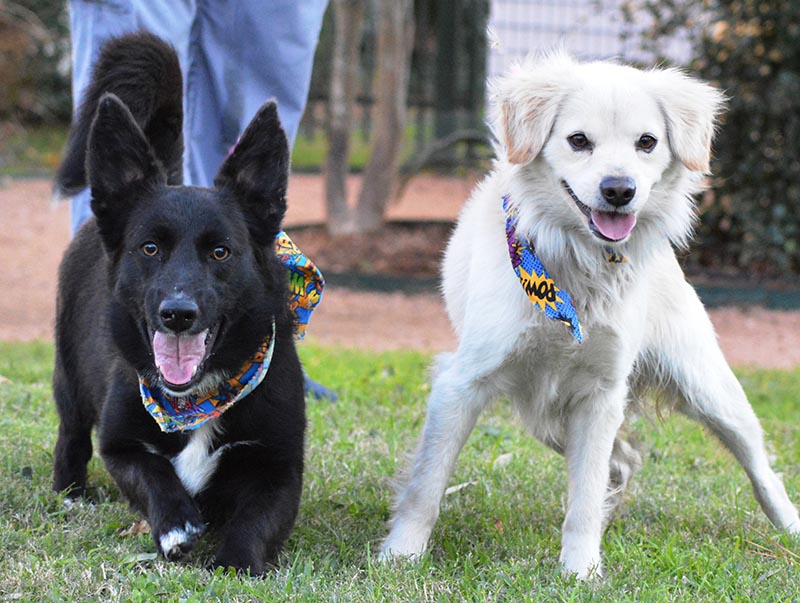 Update, January 11, 2016: These sweet, outgoing boys are ready to find a forever home (together).
Batman is a 10 month-old border collie/corgi mix, and Robin is a 2 year-old spaniel mix. They are energetic and love going for walks, playing with each other and exploring everything. They are really embracing life off of chains!
Help us find the perfect home for Batman & Robin!
UPDATE: On December 29, the Houston Humane Society was awarded custody of Batman and Robin by Judge Patronella. At this time, the case will be presented to the Harris County District Attorney's Office for their consideration to move forward with criminal charges against the owner of Batman and Robin.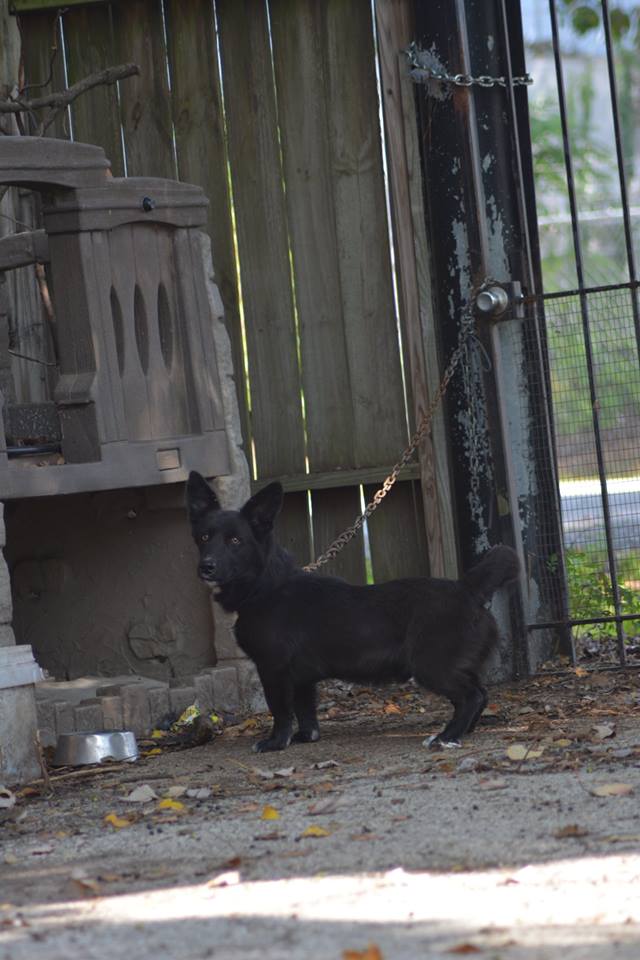 On December 23, our Animal Cruelty Investigations Team seized 2 dogs living in horrible conditions. Both canines were chained up with no access to food or fresh water. What standing water was on property was green, dirty, and nasty. They were immediately brought back to the Houston Humane Society for full medical evaluations. The boys are resting comfortable with fresh bedding and plenty of food and clean water.
Next step - court to have a judge award custody of the boys to the Houston Humane Society.
We've named them Batman and Robin.
If you see animal cruelty, neglect and abuse, please report it to Houston Humane Society online at
HoustonHumane.org
or by phone at 713-341-3396.
We partner with Harris County Constables Office Precinct 5, and every report is investigated by a police officer.