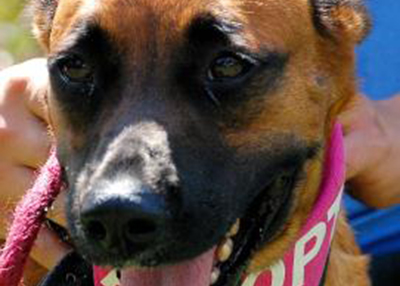 Tuesday, February 14, 2017
Amy

Hello! My name's Amy and I've been at this shelter since 6/16. My person was moving and couldn't take me with them, so I find myself looking for my real forever family and home.

When you look at me through the glass, you see a bouncy and beautiful pup. I'm a happy and friendly girl that wants so very much to meet you and go for a nice run! I am a high energy pup and would make a great jogging partner, fast paced walking partner, and excellent hiking companion. I get along with other dogs really well and love to play.

I'm also an affection pup and love getting and giving cuddles and kisses. I come when I'm called and am working to learn how to sit and to walk a little better on a leash. I do love treats so training me to learn more behaviors should be a breeze! I was an outside dog so I will need to be potty trained, but this won't take long with a routine and consistency.

If you're an active person wanting a best friend to make all your activities even more fun, then I'm your girl! Let's meet. I just know we could make each other smile and both our lives will be filled with love and joy.