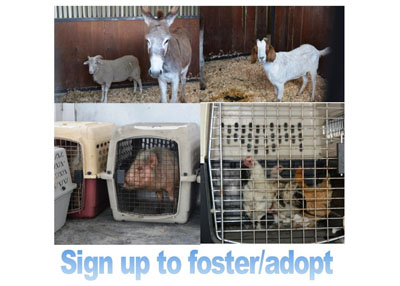 Friday, April 1, 2016
Big Update Today
We now have a sign up wait list form for those interested in fostering and/or adopting animals from yesterday's seizure in Sante Fe. Please keep in mind a few things:
1. all animals must remain at HHS until court is held on April 8th,
2. signing up for the wait list does not guarantee you will receive an animal... there is still an application process that will begin at a later date,
3. this wait list is the first step.
Please fill out even if you have already left a voicemail, fb comment, etc. We want to keep an accurate database of everyone offering to help.

http://www.signupgenius.com/…/30e054aaba72aa4fe3-fosteradopt
*If you are a 501(c)3 rescue offering to help, please fill out the wait list form, but also follow up with sending your paperwork to jtroxell@houstonhumane.org.