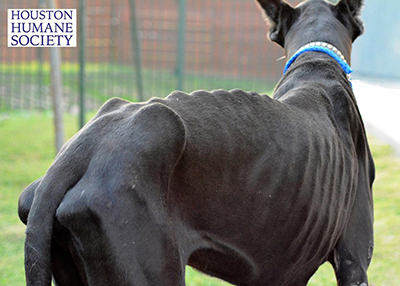 Monday, December 7, 2015
Dec 7th Great Dane Case
On December 7, the Houston Humane Society's Animal Cruelty Investigation Team rescued a severely malnourished Great Dane mix from the Northline area.

He is estimated to be about 5 years old and is in very poor physical condition.
He has been cruelly neglected for so long you can easily count the bones in his body. Our medical team has him on a special feeding program, antibiotics, and are keeping a close eye on his condition. We're working tirelessly to save this sweet boy from the harsh realities of his former life.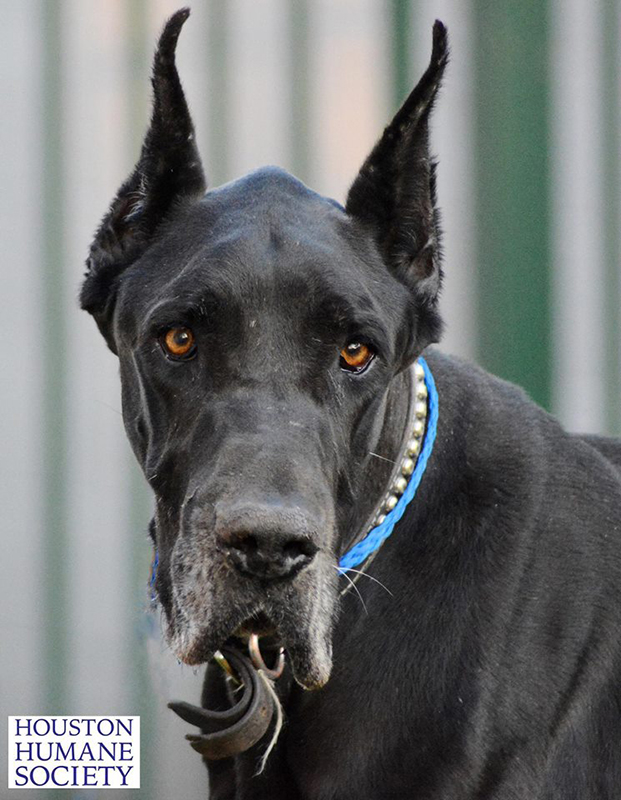 If you see animal cruelty, be the person that SPEAKS UP!!! A timely report helped us save this boy today… next time it could be up to you. Animal cruelty reports can be
made online
at
www.HoustonHumane.org
by clicking the "Report Cruelty" tab at the top of the page or by calling 713-341-3396.
About our Animal Cruelty Investigation Team: The Houston Humane Society partners with Harris County Constable's Office Precinct 5 by contracting for two officers to spend 100% of their time investigating animal crimes. Every report of animal cruelty, abuse and neglect made to the Houston Humane Society is investigated by law enforcement.