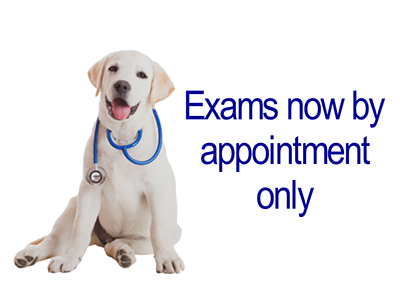 Tuesday, April 11, 2017
Exams By Appointment Only
To better serve our patients, the Houston Humane Society's Animal Wellness Clinic is now seeing exam patients by appointment only. To book your appointment, please call 713-341-3315 or
request an appointment online
.
This new exam format will allow the clinic to better serve the general public and care for our HHS residents and cruelty cases.
Critical care cases will be evaluated by our vet for a $75 non-refundable exam fee only.
At this time, there is no need to have an appointment if your pet needs vaccinations only.
As always, the HHS offers low cost, high quality spay/neuter services by appointment only. Find out
more info
or request a spay/neuter appointment
online
.
We apologize for any inconvenience and thank you for your understanding. If your pet needs to see a vet immediately, please go to the nearest private or emergency clinic.