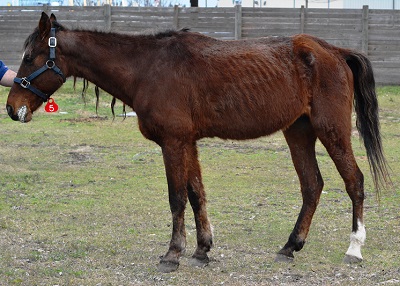 Thursday, January 21, 2016
First Horse Rescued as Part of Monty's Task Force
The Houston Humane Society's Animal Cruelty Investigation Team seized a horse in Acres Homes on January 20, 2016. This is the first horse to be seized in the area since Monty's Task Force was formally announced on January 15, 2016. HHS Animal Cruelty Investigators were called in by HPD North Division's DRT Unit to assist in an animal cruelty investigation. The equine was found restrained with no access to food or water. He was emaciated, and his ribs, backbone, and pelvis clearly visible.
The horse was immediately transported to the Houston Humane Society and evaluated by our veterinary team. He is estimated at 15 years old and about 400 pounds underweight.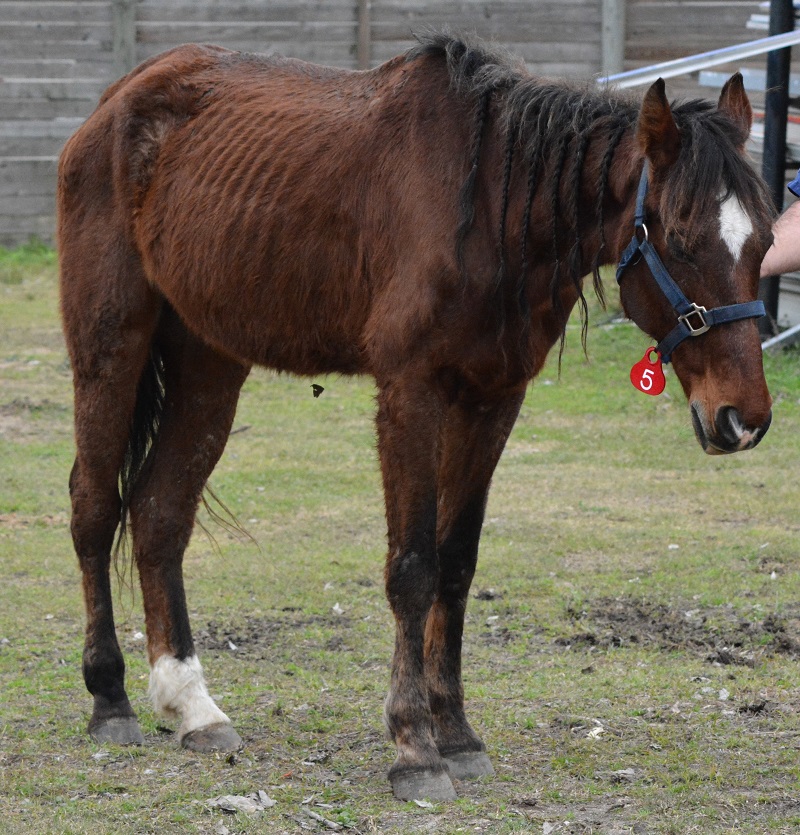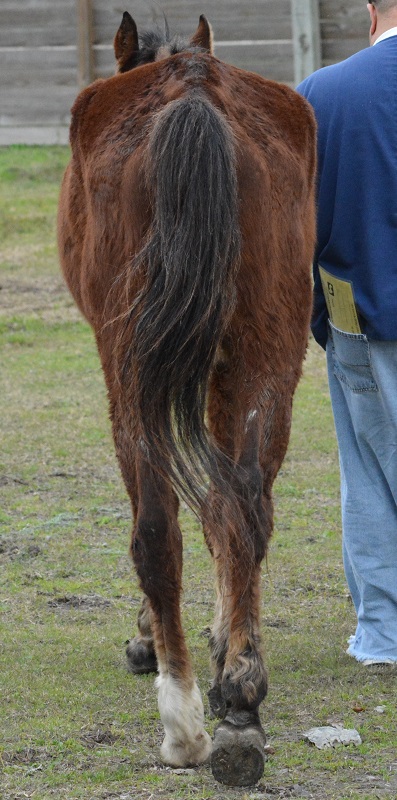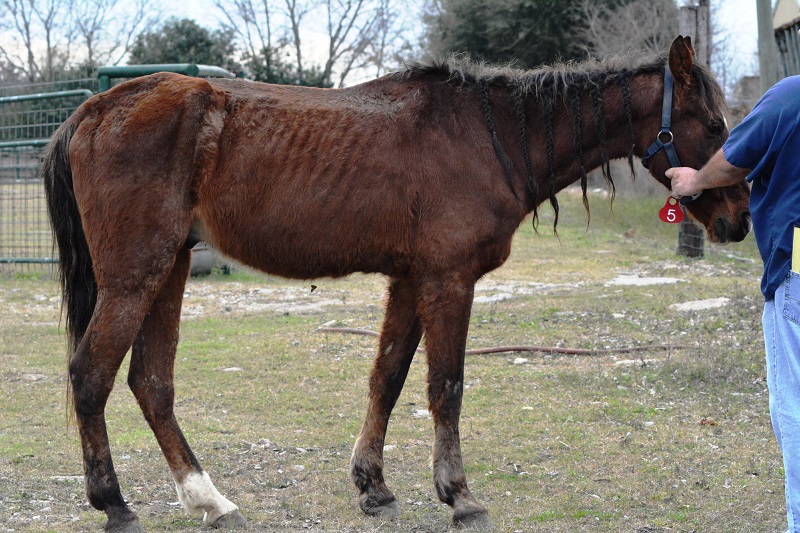 Monty's Task Force was established to decrease the suffering of horses through education, increased access to low cost services, and enforcement of local and state laws. As such, the first major event is a Horse Clinic scheduled for Saturday, January 30, 2016, 10 a.m. – 2 p.m. in the parking lot of HPD North. An HHS veterinarian and staff will be on hand to microchip horses in the area for FREE, as well as offer low cost, quality care including deworming, rabies vaccine, VEWT + Rhino vaccine, and West Nile Vaccine.
About Monty's Task Force: Monty's Task Force is a cooperative effort of agencies dedicated to ending the abuse, neglect, and cruel treatment of horses, specifically in the Acre's Homes and surrounding areas, through education, increased access to low cost services, and enforcement of local and state laws. Partnering agencies: Houston Humane Society, HPD North Division DRT Unit, Harris County District Attorney's Office, Crime Stoppers of Houston, Harris County Precinct 5, and Houston PetSet.
About the HHS: The Houston Humane Society is dedicated to, and working towards, ending cruelty, abuse and the over population of animals while providing the highest quality of life to those in our care. The HHS does NOT receive any government funding or operating funds from national animal welfare organizations, and relies solely on donations, special events and program services. HHS maintains a 4-star rating from Charity Navigator.