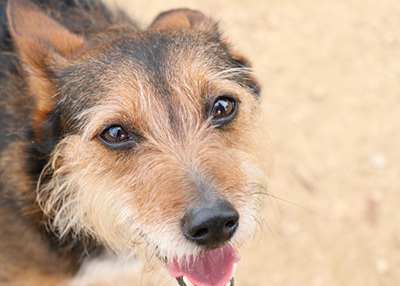 Tuesday, April 25, 2017
Happy Tail Bella
Hello!

I adopted Bella, a terrier mix, from HHS in late December 2014. It was the best decision of my life! I wanted to reach out to you all and thank you for taking the time (an hour and a half, actually) to help make sure I picked the right dog for my lifestyle.

When I first adopted Bella, she was so shy that she didn't even want to leave the shelter with me. When I first looked into her eyes, however, I saw a dog who had an immense potential for love once placed with the right forever family. Since then, she has truly blossomed!

Bella is an honorary graduate of Sweet Briar College in Virginia, where she lived with me during my junior and senior year, and is now happy to be back home in Houston. She has hiked mountains, run forrest trails, and is a road trip champion. I cannot wait for a lifetime of adventures with her!

Thank you again for introducing me to my best friend!