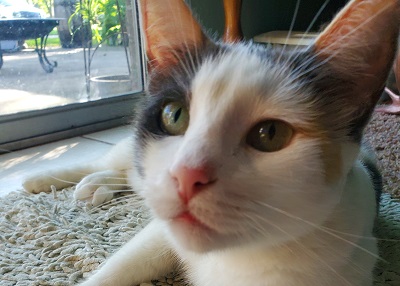 Tuesday, April 13, 2021
Happy Tail Blossom
I went to the shelter needing a kitten. I was about to leave and thought I'd walk around one more time and there she was with her siblings. She was just brought in with them and her mother. She was a little scared, but so sweet. I knew I needed her, like she needed me!!

I named her Blossom! She has been with us for 5 years and we just love her "cat attitude"!! She fits in "purr" fectly! LOL

Adopting any animal from the Humane Society is so worth it!