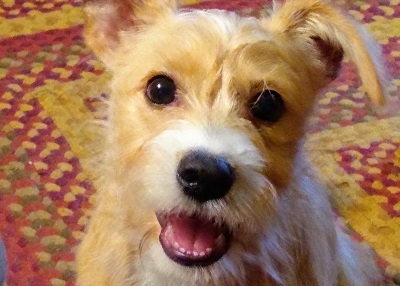 Tuesday, March 16, 2021
Happy Tail Frankie
Frankie (I kept his shelter name!) is a rambunctious little dude! Full if energy and spunk.
He's very loyal to and protective of me. Loves tug-a-war, chasing lizards, running around in the back yard and baths. Loves to wear his shirts!

Hates having nails clipped.

He's a happy boy and is enriching my life every single day! Luv you, My Frankie-Panky boy!!