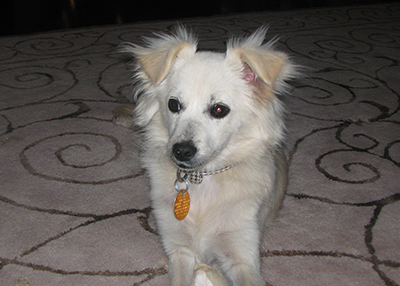 Tuesday, January 10, 2017
Happy Tail Jack
Dear Houston Humane Society staff,
Do you remember Kano?
When we moved to TX, one of the things that we promised our daughter is that we'd consider adopting a new furry family member so we'd settle into our new town a little easier. We stopped by Houston Humane one day and our daughter insisted on searching high and low and down every section of your facility. Afterwards, she went back to the cage where she saw Kano and said that she'd like to visit with him. While others were barking and jumping up and down, Kano was quietly sitting in the far corner. He is very much a little boy with an old soul! It's been a fun and adventurous 6 years with our Jack (we call him Jack Jack) and we can't imagine our lives without him. We wanted to let you know that Jack is doing great with our family! The picture on the left is shortly after we brought him home and here he is today!