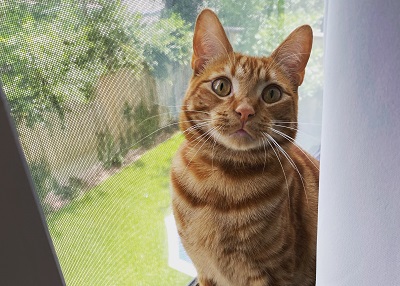 Tuesday, August 18, 2020
Happy Tail Ray
Ray came into our lives last September and we instantly fell in love with his unique personality.

After overcoming a few health and trust issues, Ray now lives the good life! He enjoys birdwatching from the windows, hide and seek, chasing toy mice, chewing up cardboard boxes, and loves to snuggle with his mom and dad at night.

He is the only cat that we've ever met that purrs when he is fed- as if to say how grateful he is! He constantly charms us by his cuteness- which helps him get out of trouble quite a bit!!

Adopting Ray was a wonderful decision for our family. We are blessed that the Houston Humane Society rescued him from a life of cruelty- and now he is ours forever. We just love our little bub and are so happy to call him ours!