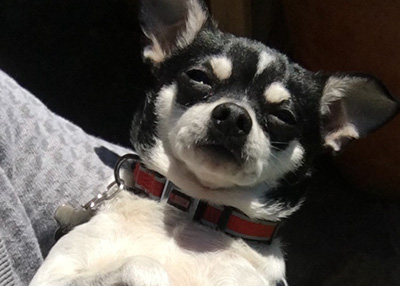 Tuesday, August 2, 2016
Happy Tail Winston
Houston Humane Society Team,
I could never thank you enough for the gift of having Winston in my life! I adopted Winston, aka Larry, in November 2015. When I adopted him he was heartworm positive, but I fell in love with him so quickly that obstacle did not influence my decision. I am so happy to announce that he is now heartworm free!! Everyone that meets him falls in love with him instantly. He's endlessly sweet, yet full of spunky personality. I cannot imagine how he spent two months at the shelter and no one took him home. I suppose he was waiting on me and it was meant to be! However, I fear dogs like him are overlooked because of the stigma of heartworms. I want other potential adoptive families to know that these dogs can beat it and still live a happy, healthy and long life. Winston is now living large and unbelievably spoiled having captured the hearts of all my friends and family.
Again, thank you so much for your dedication to helping these pets and being their caregivers until they can find their forever home!
Kim P