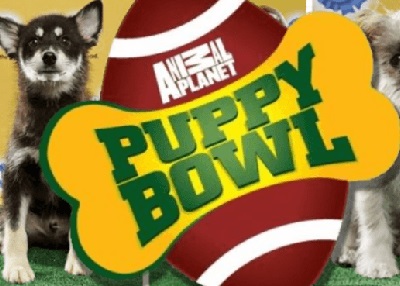 Tuesday, January 31, 2017
HHS pups part of Super Bowl Live!
Houston Humane Society pups are part of the Super Bowl Live experience!

Join HHS downtown at Roots Park across from the Toyota Center Wednesday - Sunday as part of a live replica of Animal Planet's Puppy Bowl Experience!

Dozens of pups will make their adoption debut as Team Fluff and Team Ruff go nose to nose in a game of ear tugging and tail chasing.

HHS pups will be participating at the following times:

Wednesday 3:30 p.m. - 6:00 p.m.
Thursday 3:30 p.m. - 6:00 p.m.
Friday 10:30 a.m. - 4:00 p.m.
Saturday 10:30 a.m. - 4:00 p.m.
Sunday 10:30 a.m. - 2:00 p.m.