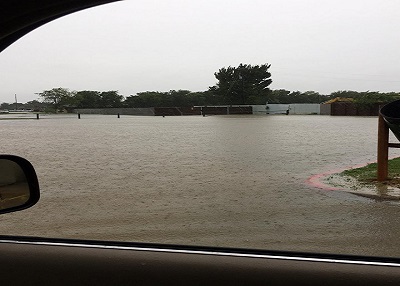 Sunday, August 27, 2017
Hurricane Harvey Update - 8/27
We want to update everyone on conditions at HHS today. We are fortunate our buildings are not under water. The far parking lot has flooded, but water is slowly draining.
We are lucky to have dedicated, key staff on site to medicate, clean, feed, and care for our residents. We have personnel staying tonight to be ready to take action if water starts to come in.
Please check our Facebook at www.Facebook.com/HoustonHumaneSociety or website for the most up to date information.