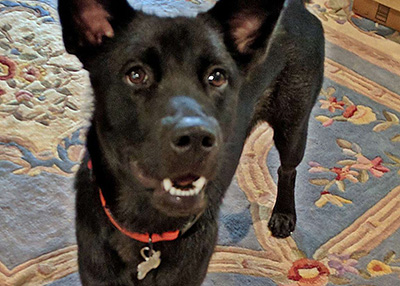 Tuesday, August 16, 2016
Happy Tail Jack
Jennifer,
You helped my husband and I finalize our adoption after a meet and greet with our white German shepherd 6 month old puppy. This was July 8th, Chaco was the black shepherd type mix in orange first on the left.
We brought him home last Tuesday,so he has been with us a week. He is now Jack, responds to his name most times. He and our shepherd pup are joined at the hip best friends. We think he appears to be happy to be here. Plenty food, big yard, lots of tennis balls and chews, and plenty human attention. He has some manners to learn,but overall we are impressed with how quickly he has fit in as a family member.
Thanks to everyone there. It was a great experience.
Mike and Rikki