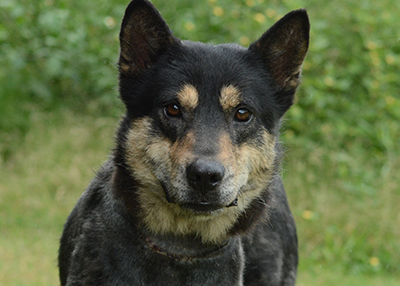 Wednesday, April 12, 2017
Ranger Rescued by HHS Animal Crimes Unit
Meet Ranger!
This handsome guy came in through the HHS Animal Crimes Unit, in partnership with Harris County Constables Office Precinct 5 and Harris County Veterinary Public Health. He was found with an embedded collar (photos too graphic to share). Our medical team cleaned and stitched the wound and treated him with antibiotics to help him heal. In addition, during bloodwork he was found to be heartworm positive. We need YOUR help to raise the money to start his treatment. You can give directly to his heartworm treatment online.
In about a week, Ranger will have his stiches removed and be neutered. After that, we'll be ready to find him a foster to adopt home so he can start lifesaving treatment for heartworms. He is shy, sweet, affectionate, and learning how to be a wonderful companion animal. If interested in helping Ranger, please email adoptions@houstonhumane.org.
Unfortunately, animal cruelty and neglect are huge problems. YOU can help. If you see something, report it! It's easy to report online.