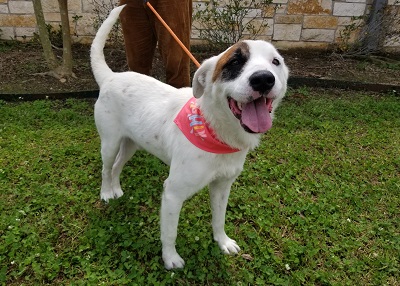 Monday, March 29, 2021
Ziggy
Ziggy is our go-to pet for any fun outreach events, hes been to schools educating kids about animal welfare, he's even been on an Easter egg hunt, and musical chairs contest!
His love for people, children and other dogs makes him such a great candidate to show everyone what shelter pets are about!
Ziggy is very chill, loves to give kisses, great on a leash and very treat motivated. He even likes to jog, a perfect exercise partner if you are starting off slow. Careful he does have a strong love for ICE CREAM!
This gentle boy is ready to find a home and can go home with 50% off his adoption fee in March! Please consider adopting this sweet dog, he would make the perfect pal!