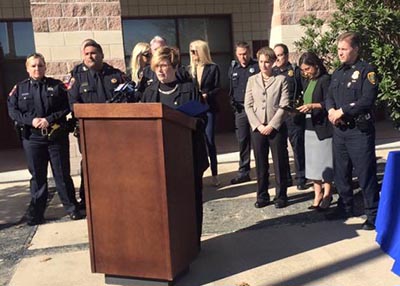 Friday, January 15, 2016
Monty's Task Force
The Houston Humane Society is proud to partner with Houston Police Department, Crime Stoppers of Houston, Harris County Constable's Office Precinct 5, The Harris County District Attorney's Office, and Houston PetSet for Monty's Task Force.
On Friday, January 15, 2016, on the one year anniversary of Monty's passing, the Houston Humane Society hosted a press conference at HPD North with representatives from each agency to announce Monty's Task Force.
Monty's Task Force is a cooperative effort of agencies dedicated to ending the abuse, neglect, and cruel treatment of horses, specifically in the Acre's Homes and surrounding areas, through education, increased access to low cost services, and enforcement of local and state laws.
Click here to see more information about Monty's Task Force